Customs Duties
Customs Duties on Packages. What Kind of Customs Duties Are You Required to Pay When Receiving Goods from China or The USA? Under What Circumstances Will You Be Obliged to Pay an Import Duty Or VAT?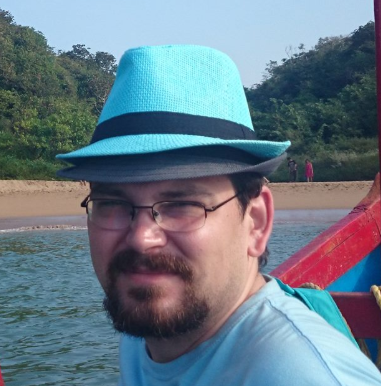 Romans Antonovs
When are customs duties applied to imports from abroad?
Nowadays, it's very common to order and receive packages from abroad. People order various things from online stores as well as receive gifts from family or friends living abroad. Nevertheless, when we talk about customs duties it's important to consider which country the package was delivered from. In cases where it arrived from another EU member state, there will be no additional charges. However, if the origin of a good is outside of the EU, then customs duties will most likely have to be applied including import duties and VAT.
Latvian Customs processes more than 4000 different requests for cargo customs clearance from various countries, including Russia, China and the USA. Considering low prices offered by Chinese and American online stores, people often order directly from them while not knowing that those products can be subject to customs control. Therefore, it could be a good idea to know a few things about customs duties and how those are calculated to avoid nasty surprises.
Customs duty is often referred to as a total sum of customs taxes which normally consist of import duty and VAT. Eurobrokers.lv customs brokers calculate customs duty during the customs clearance process and while filling in a customs declaration.
What amount of customs duty is applied to shipments from abroad?
The procedure for calculating customs duties depends on whether the parcel arrived from another country as a purchase or not. For example, if the parcel came as a purchase from a Chinese online store, the customs duty on goods from China will be calculated as follows:
If the value of the goods does not exceed 22 euros, then the customs duty will not be applied. You do not have to pay import duty or VAT;
If the cost of goods ranges from 22 to 150 euros, then you will have to pay VAT while being exempted from import duty;
If the value of the goods exceeds 150 euros, a customs duty will be applied in full rate, i.e. you will be required to pay both VAT and import duty.
Please bear in mind that above-mentioned cases of goods being exempt from customs duties do not apply to tobacco products, alcoholic beverages, perfumes and similar products.
However, when a private individual received a package from another private individual from a non-EU country (e.g. USA) customs duty will not be applied to products below 45 euros in value. The most important condition for that is for the product not being delivered for commercial purposes. What does it mean? Non-commercial goods are not delivered regularly, consist of products intended for consumption by the person and/or her family and sometimes delivered free of charge (as a gift for example).
In the meantime, if a shipment from abroad consists of two or more products and the total value exceeds 45 euros, then some products from this shipment valued below 45 euros can be exempt from customs duty. In this instance, delivery charges are not added to the value of products and are not taken into account when calculating customs duties.
How to calculate customs tariffs?
According to the law on value-added tax, VAT in Latvia is 21%, which also applies to shipments from abroad.
As for import duty rates, they are determined by the laws and regulations of the European Union. Classification or product code and other aspects are considered. Import duties across the EU may vary, for example, as a percentage of the customs value of a product, in monetary terms of the total number of goods, or in combination with the foregoing. The most commonly used tariff is the import duty interest rate.
How to pay customs duty?
Suppose you have to pay customs duty on goods from China. When the import tariffs and VAT for the relevant goods are calculated in the preparation of the customs Declaration, taxes must be paid at the time of filing the Customs Declaration. This amount can be covered not only by Bank transfer to the Treasury but also by a bank card at a customs office.
In accordance with the regulations, paying customs duties may be delayed after the goods are imported, but in this case, a guarantee is required that the calculated taxes will be covered later. In this situation, the import duty must be paid within 10 days and the VAT must be paid within 30 days after the submission of the customs Declaration. The guarantee can be provided either by an insurance company or by a credit institution that meets the Internal Revenue Service criteria.
We hope this article has helped you understand what the customs duty on shipments from China and other non-EU countries can be.